ART
This week I would like to share a painting with you by the artist Norman Rockwell.
Please read and see below:
Norman Rockwell (1894-1978)
-born in New York
-Norman Rockwell was an American painter and illustrator
-His works were known for their reflection of American culture
-Rockwell is most famous for illustrations of everyday life
This painting is titled Golden Rule.
This painting includes portraits of men, women, and children of different races, religions, and ethnicity.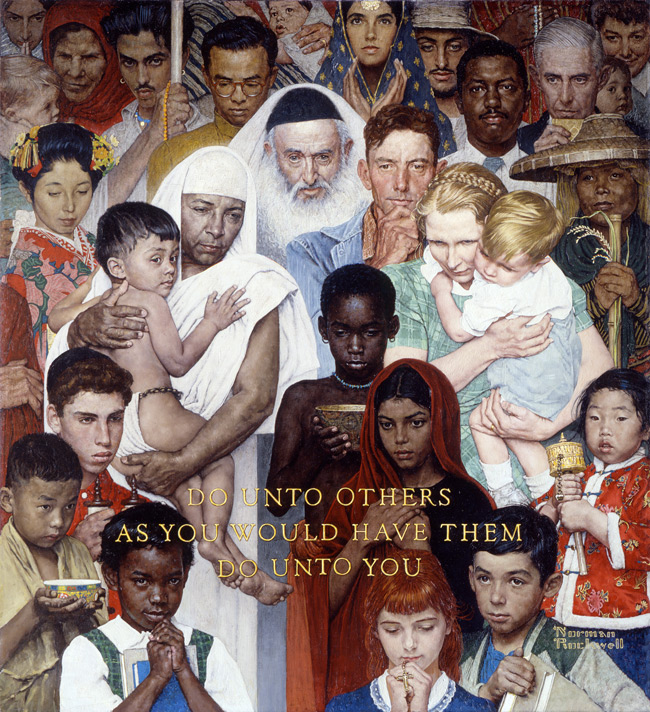 Norman Rockwell Golden Rule, 1961
The Golden Rule:
"Do unto to others as you would have them do unto you."
Jesus told us to "Love one Another"
We are all God's children.
Thank you for looking at this painting by Norman Rockwell.
****************************************************************************
*This is not a required assignment, but…
IF YOU WOULD LIKE TO DRAW a picture
of hands and hearts to visually represent
the ideas of "Love one another" and The Golden Rule
Please look below for ideas :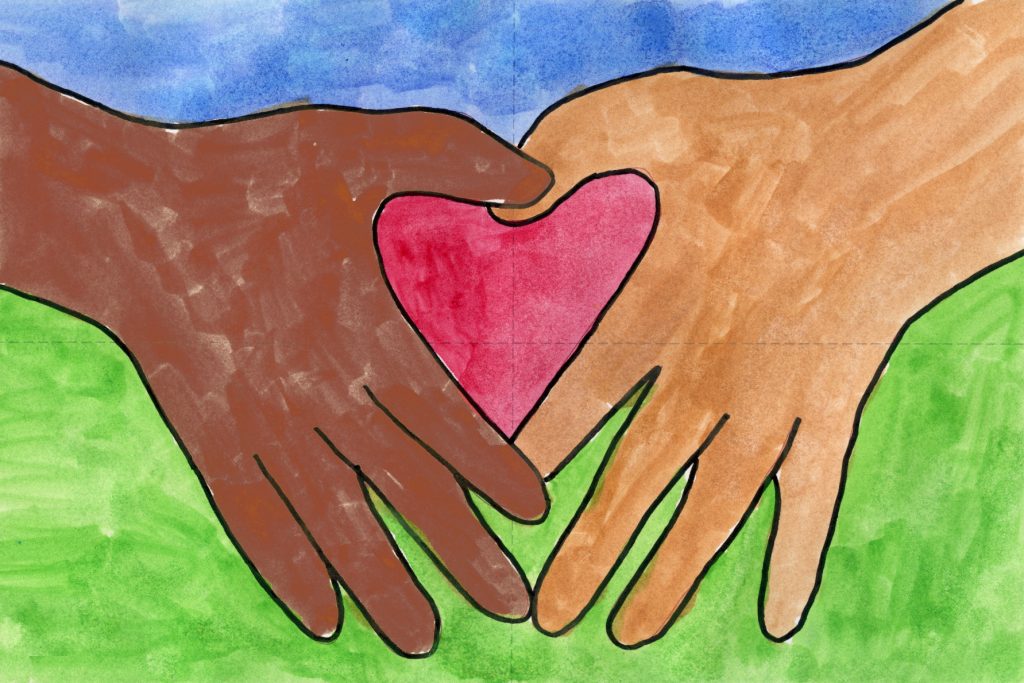 This video link might be helpful to you: